Wednesday April 10th - Utrecht
This event already took place >> check what you've missed

Would you like to know how it is like to work as a data scientist at a big company or large organization? To get an answer, we invite you to come to our (free) Data Science Meet & Greet on Wednesday afternoon April 10th.

You are very welcome if you want to:
Get insights into the day-to-day work live as a data scientist.
Discover the career perspectives of a data scientist at a large company.
Learn more about how 8 large organizations apply data science in their daily business.
Get examples of data science projects.
How theory reflects in daily practice.
Make contact with data scientists, potential employers and possible colleagues.
Meet fellow students who are interested in data science.
For who?
Bachelor and Master IT students who wants to start a career in data science.

In one afternoon you can meet 8 large organisations. Every organization will share in a 10 minute pitch what they do with data science. Data scientists from the various organizations share practical cases, explain how an average work day looks like, in what kind of projects data science is involved and they give an impression about how it's like to work within their organisation.

Which organizations participate?
The line-up: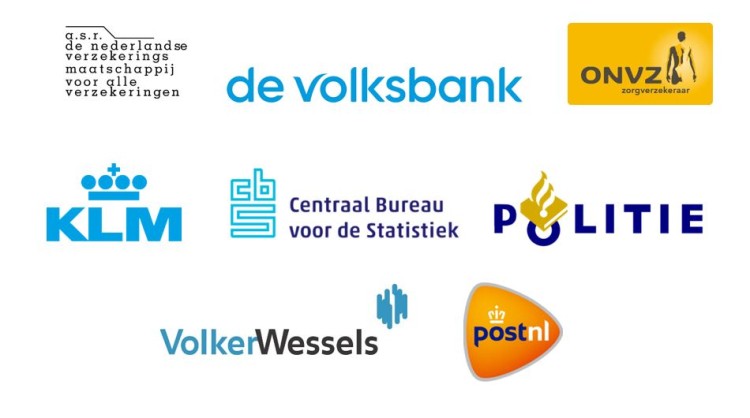 The program:
1:00 – 1:30pm Welcome
1:30 - 1:45pm Opening & Introduction
1:45 - 2:30pm Shift I: 4 Pitches
2:30 - 3:15pm Break + Meet & Greet
3:15 - 4:15pm Shift II: 4 Pitches
4:00 - 5:15pm Drinks + Meet & Greet
5:30pm The end
Location:
We are a guest at 'a.s.r. the Dutch insurance company for all insurances' in Utrecht. a.s.r. is one of our member organizations and offers their head office to use during the event.

Registration:
A maximum of 100 students can join this unique event. Access will be granted if you register upfront. Send us your contact details* by using the form below and you are assured of a seat at the event.

If you unexpectedly can't join the event: please sign out a.s.a.p. by sending an e-mail to info@cio-platform.nl. Then we are able to make someone from the waiting list very happy. The event for you as a participant is free of charge. Please keep in mind we and our host a.s.r. insurances do make costs! No shows are very inconvenient because we count on your participation. So please make sure to send in your cancellation a.s.a.p.

CIO Platform Nederland
The CIO Platform Nederland is an association for persons with overall responsibility for digitalisation and/or ICT for private and public organisations in the Netherlands. Within our network, the mutual exchange of knowledge and practical experience is central. Learning from and with each other. As an association, we are the link between practice and education. And that is exactly what we will do on the 10th of April!

In 2018 we organized the first and second edition of this Data Science Meet & Greet. This was such a success that we organize this third edition. Afterwards we asked the participated students to let us know how they experienced the event:
What did you think of the pitches? 80% = very good & good
Did the Meet and Greet meet your expectations? 90% = good and exceeded my expectations
Would you consider to start your career or graduation at one of these companies? 75% = Yes
Would you recommend a next edition of the Data Science Meet and Greet to fellow students? 90% = Yes
We already look forward to meet you Wednesday afternoon April 10th!
(*We only use your contact details for communication about this event. We'll delete your data afterwards)