How to Survive in the Age of Digital Disruption
How to Survive in the Age of Digital Disruption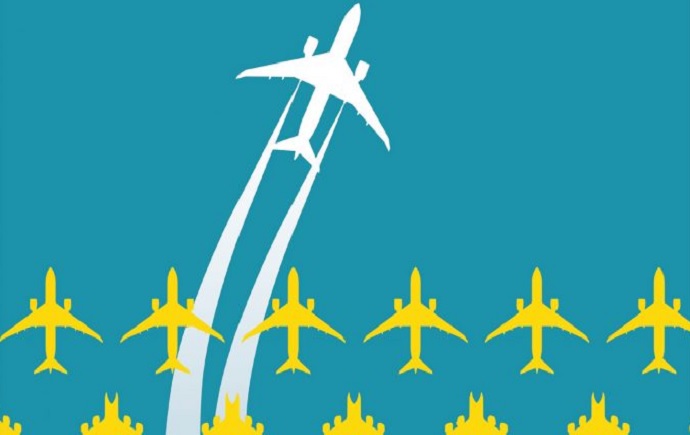 Friday 18 October 2019

15:31
On 9 October some 50 delegates gathered to be inspired by some enthusiastic expert speakers, all focusing on achieving an agile organization in this age of digital disruption. Special thanks to our co-host of the day, Teun van der Vorm, CIO of DPG Media (previously De Persgroep), where this special event took place.
This event was a co-production of DASA DevOps Enterprise Leadership Forum, Agile Consortium and CIO Platform Nederland
Transformation
We kicked off with a warm welcome by Arthur Govaert, chairman of CIO Platform Nederland and CIO Radboudumc. Arthur explained that, to get the maximum value out of digital, CIO Platform Nederland organizes various initiatives to learn from each other around four key themes. One of them is "Transformation, People and Organization". Our new board member Rik Farenhorst, CIO Transavia and chairman of DASA, will be responsible for the roll-out of this theme.
Key principles driving Transformation: Culture and Leadership
Rik, our co-host of this evening, introduced himself and emphasized the role that IT has in more and more digital business models at companies that are increasingly looking like tech companies such as Google and Spotify. He explained the principles established by DASA to make optimal use of the benefits of IT. Think of "customer centric", "create with the end in mind" and "end-to-end responsibility". The transformation in our work is aimed at more and more focusing on value flows and the impact of this on the daily work of our employees. Rik recommends best-selling author Mik Kersten's book as a roadmap to embark on such transformations.
Agile adventures DPG Media
But first we embark on another journey: DPG Media's agile adventures. Teun van der Vorm, CIO DPG Media, only started 6 months ago. He describes his start with: "a lot of brands, so nice for marketeers, but a challenge for IT!" He finds about 400 IT colleagues in 3 countries, split up into 11 area's and 50 teams.

Teun mentions the most important elements of their Agile Transformation were 'move to the cloud' and embracing an engineering culture. Teun elaborated on their principles and practices, for example YBIYRI: you build it, you run it. He explains their vision with regard to the development and scalability of DPG Media with innovative and striking examples such as the VTM GO-app or the AD app. The success is recognized: 5 websites of DPG media have been nominated for website of the year and they are currently at the front runners in digital transformation in the Netherlands (according to research by Vlerick Business school and Financieel Dagblad). Teun concludes there is always room for improvement: "An agile transformation is like recovering from an injury. Recovery is never a straight line, it is a bumpy road but at the end there are a lot of benefits.".

From project to product
Special guest Mik Kersten, CEO of Tasktop and author of the best-selling book "Project to Product" (2019) shared his product management approach, a way to view, measure, and manage software delivery with special attention for speed.He stipulated to define your product portfolio and start to look at your value stream architecture and define your matrix. He stressed that bottom-up approach only is not sufficient; you have to have support top-down! Mik illustrated this with examples from his career resulting in local optimization of value streams and insufficient metrics, project management as being the layer between IT and business resulting in unbalanced metrics. He explains the "flows in software delivery: Features, Defects, Risks and Debts". Mik's product management approach ensures that you measure success based on the value it delivers to customers, rather than the milestones when creating products. This approach, with Agile and DevOps methodologies, responds to user feedback and changing market conditions, and encourages interim adjustments.
Panel discussion
A vivid discussion with Rik, Teun, Mike and Jan Vlietland (NISI) resulted in some important take-aways such as:
Focus on increasing the productivity of developers. Review waste is in their production process!
Pay attention to the human factor and culture by ensuring creativity and happiness
Note the role of leadership and their development to ensure safety and mental health in the teams.
While enjoying a drink, everyone could receive their copy of "Project to Product" signed by Mik and also discuss each other's steps in the agile transformations. We look back on a valuable and inspiring event; that tastes like more!

Both presentations from Mik and Teun are available in the knowledge data base (only available for members).