Blogs
Blogs
Here you will find current 'learnings' that the CIO Platform Nederland would like to share with you.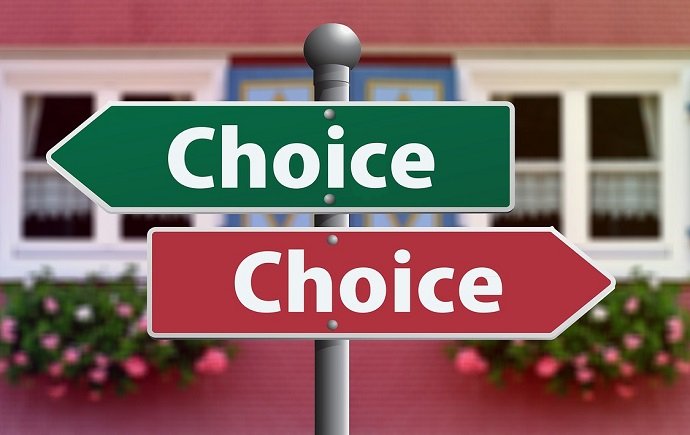 Tuesday 26 February 2019

15:54
Who is responsible for effective decision-making, how to rioritize do you and bases on which criteria? It's a challenge to get insights, do we do it top down or bottom-up? And what role can marketing and communication do for the portfolio?
full story
Tags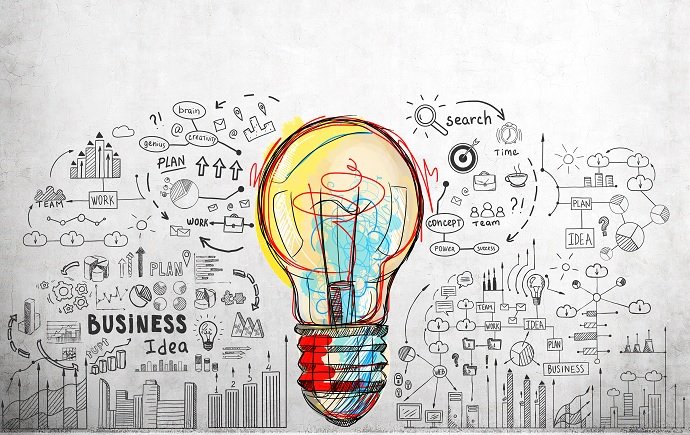 Tuesday 26 February 2019

08:50
Architecture in an Agile environment: What principles do you propose for autonomous teams? And how to embed things like security, privacy and architecture in the agile teams?
full story
Tags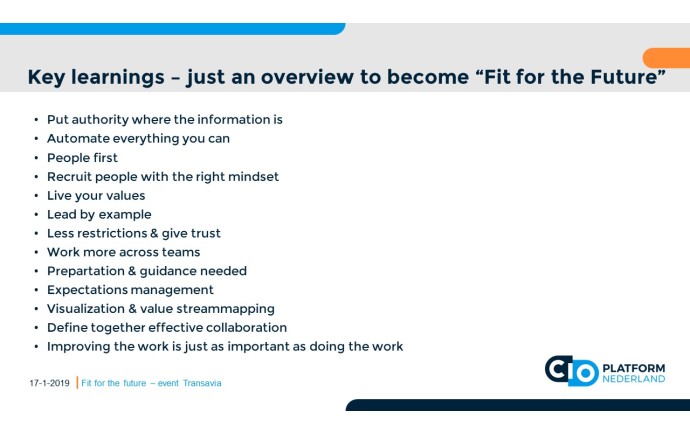 Monday 11 February 2019

14:21
Takeaways from a recent conference suggest more work is needed in DevOps adoption among organizations
full story
Tags