Blogs
Blogs
Here you will find current 'learnings' that the CIO Platform Nederland would like to share with you.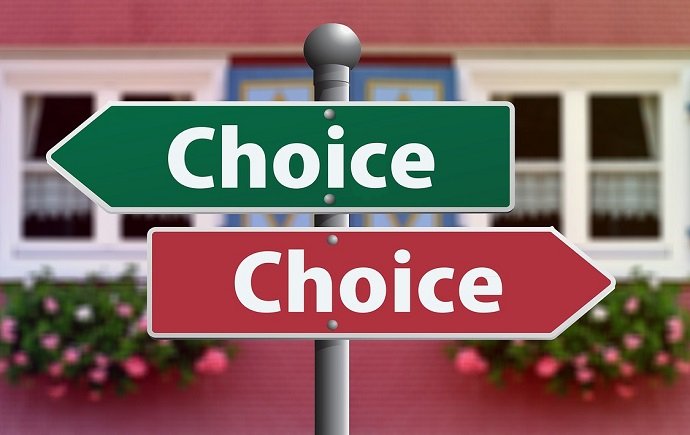 Tuesday 26 February 2019

15:54
Who is responsible for effective decision-making, how to rioritize do you and bases on which criteria? It's a challenge to get insights, do we do it top down or bottom-up? And what role can marketing and communication do for the portfolio?
full story
Tags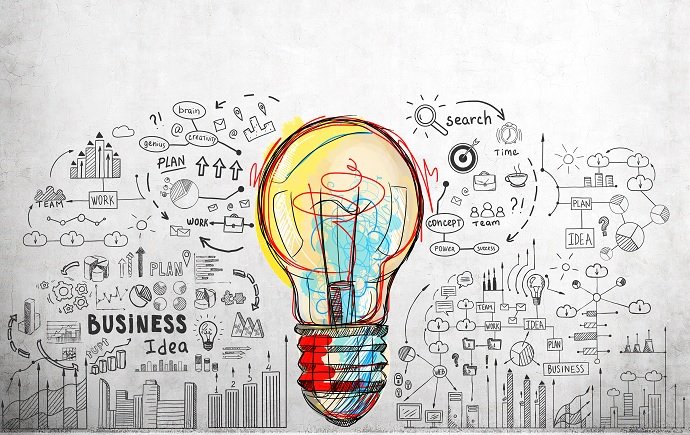 Tuesday 26 February 2019

08:50
Architecture in an Agile environment: What principles do you propose for autonomous teams? And how to embed things like security, privacy and architecture in the agile teams?
full story
Tags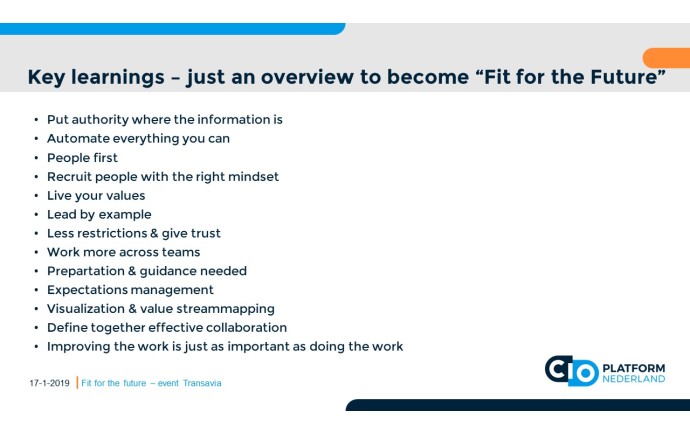 Monday 11 February 2019

14:21
Takeaways from a recent conference suggest more work is needed in DevOps adoption among organizations
full story
Tags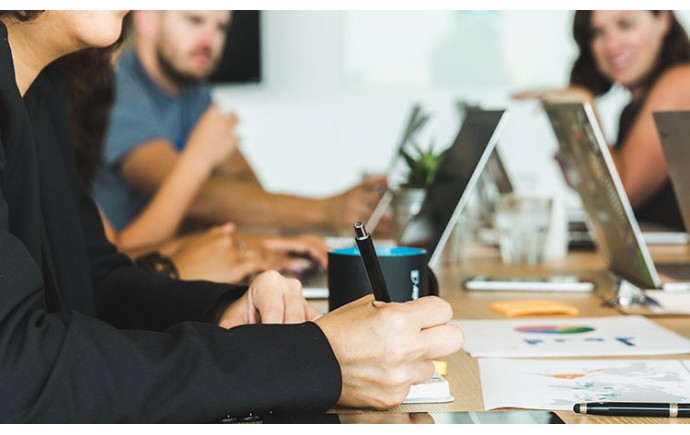 Wednesday 06 February 2019

16:58
On January 17, 2019. Transavia hosted a highly interactive event "Fit for the Future," enabled by CIO Platform Nederland and the DevOps Agile Skills Association (DASA). After several valuable lessons from Transavia and ABN AMRO Bank on their Agile and DevOps journeys, I had the privilege to facilitate one of the break-out sessions on Organizational Design. The objective of the workshop was to share practical do's and don'ts on how to drive true organizational change towards self-organizing teams, to deal with the turbulent markets these organizations find themselves in.
full story
Tags