Eleven VIVAT employees started the Data Expert Program JADS
Eleven VIVAT employees started the Data Expert Program JADS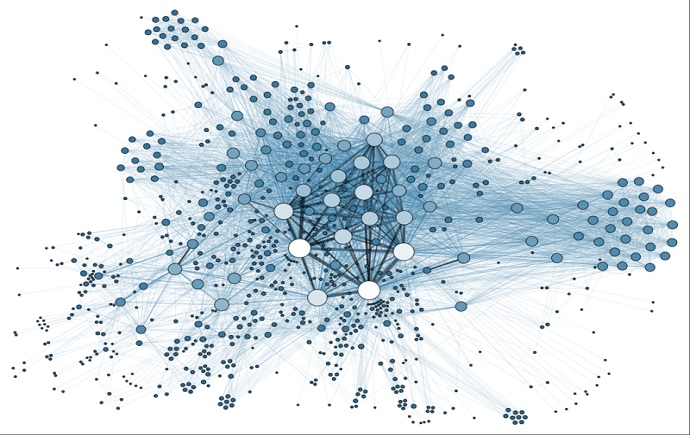 Friday 03 February 2017
Eleven employees of VIVAT started on Friday the 27th of January with the Data Expert Program at the Jheronimus Academy of Data Science (JADS) gestart.
VIVAT is able to react fast and immediately upon individual needs of their customer because of their professional focus on Big Data. It's also possible to make better risk and forecast analysis. The VIVAT Academy is the first alliance for JADS in offering a tailor made Master progam.

Get a grip on data
Bart Rentenaar, IT manager Data at VIVAT: 'the importance of analysing data and information is increasing in current society and also within VIVAT it is an emerging issue. We can use the available data even better for many applications necessary during our daily tasks. Main question is: what kind of information is available in our current data and how to use this to serve the customer even better than we already did?

Detection of fraud and forecast models
Rentenaar; 'The VIVAT Academy is a new initiative of VIVAT, we want to create a hub where continuous development is leading and where we can learn from each other. This Friday elven colleagues from different sections of the company, with several expertises will start the Data Expert Program. They will work together on several VIVAT business cases. Subjects like detection of fraud, (customer)risk models, customer sentiment, price strategies, retention models and specific analyses for new products and services. Privacy guarantee of customers and ethical aspects are also addressed in the Program.

Focus on innovation
The Data Expert program and the partnership with JADS are the result of the strong focus on innovation by Vivat. Besides offering education to it's employees, VIVAT also collaborates with many startup's.
About the JADS Data Expert Program
The Data Expert program is made for ambitious professionals with strong analytical and quantitative knowledge and skills. The duration of the program is 1 year (30 days, most of the time on a Friday and one weekend).

The program is concentrated in 8 modules, each with different special attention to Data science. The participants receive an official certificate of JADS / Tilburg University / Eindhoven University of Technology. Targets of the program: Data science knowledge & skills, business alignment and entrepreneurship. If want to know more, you can contact Geert-Jan Peters.
More about JADS
The Jheronimus Academy of Data Science is a unique concept in the Netherlands. At three different locations Data Science can be studied, researched and applied through Bachelor and Graduate programs, PDeng education, Data Science Centers and incorporation into existing ecosystems. With this unique cooperation we create a new knowledge infrastructure with which Noord-Brabant puts itself at the heart of the future.