Sustainable employability asks for empowerment of IT employees
Sustainable employability asks for empowerment of IT employees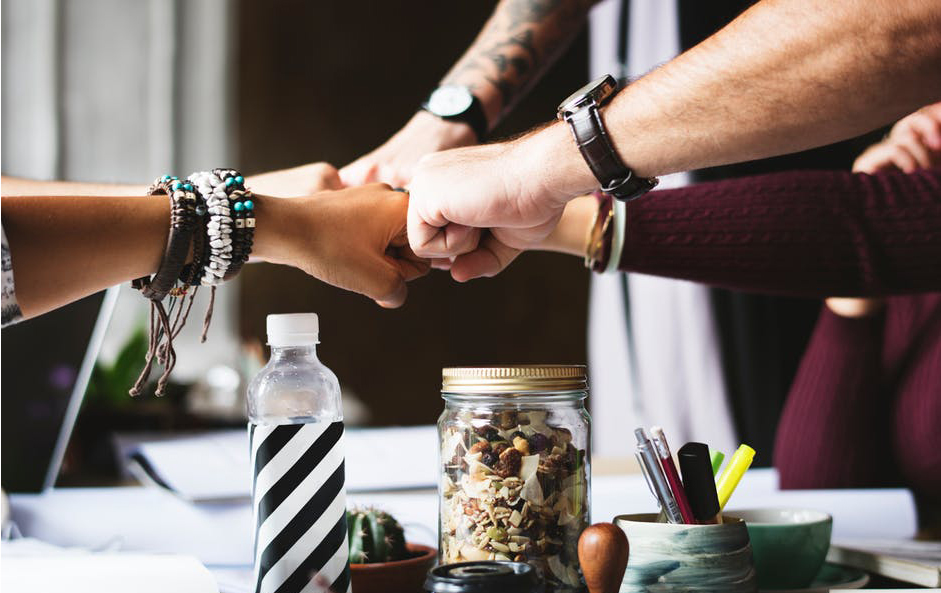 Monday 27 November 2017
Digitalization calls upon the empowerment of IT employees, like flexibility, learning ability and readiness to develop. In this way they keep connected with their own and future IT-skills and the development within the organization.
During the Themesession 'Employability' on the 23th of November at Heijmans in Rosmalen several speakers highlighted this theme from multiple angles. Sociological, psychological and practical cases and tool were presented to keep all generations IT employees sustainable employable.

Change of mindset
It is an undeniable fact: many organizations have to deal with an ageing workforce. Bas Hattink, of CareerCare, describes the cause of why the elderly generation is lagging behind and provided us with a few sustainable solutions. The regulations for elderly people changed dramatically in the past few years. The VUT, spare-arrangemements, acquired rights and 55+ regulations dissapeared. The change is taking place that every employee should be responsible for their own development, agility and resilience. This requires a different mindset. Attitude and motivation are the keydrivers to make sustainable employability happen. Flexibility is becoming a core competence for working life.

The mindset for your own control is committed with the sense of urgency to undertake action. A psychological approach is necessary to achieve a change in the mindset. The acknowledgement to turn behaviour and beliefs from unconscious into conscious. A special program can be used to enable employees to make this switch in their mindset, with the outcome that people will invest in their future themselves. To make this happen, the use of online and offline tools is needed, only arranging an online portal is too 'easy' (you need to embed it into the process). Put employees in the same life stage together, they will recognize their stories and they will stimulate each other. Create a safe environment for everybody to open-up. As a manager take the time to learn to know your employees. Important tip: managers need to follow the program first to increase their empathy.

Make IT Work: development of skills and competences
Make IT Work, an initiative of the Hogeschool van Amsterdam, is an IT retraining program to create a sustainable connection with the labour market. The facts of the program show how successful it is. Project manager Baukje Vetter presented them: recently the 10th group started, 159 students already completed the program successfully and are employed at one of the 55 connected companies. Within a period of 11 months a student is working for four days at the employer and receives 1 day of education at the HvA. Commitment, a strong motivation and perseverance are crucial to complete the program. You can choose 4 different types of retraining: Software Engineering, Cyber Security, Software Engineering (Media) and Business Analytics. Projectlead and also teacher at HvA Ronald Kleijn emphasized that the developement of skills ánd competences are the central issues.

Roosje Jonker and Cedric Baas shared their personal experiences with Make IT Work within ING. Being the largest online bank of Europe, Information Technology is one of most important and advanced services. With a background in biology and geography, Roosje Jonker completed the program successfully at the ING Squad Team Assisted because of her perseverance, motivation and complementing competencies. Roosje started in a complex working environment in which programming, coming up with creative solutions, a 24/7 mentality and flexibility are key ingredients to get the job done.

The older employee has unique qualities
A sociological approach was presented by Joop Zinsmeister, HRM teacher and researcher at the lectorate differentiated HRM at the Hogeschool van Amsterdam: learn how to realize the value of older employees. Joop outlines the 'ideal employee' which isn't an older employee. But, one thing everybody doesn't think of, when someone gets older he or she is highly productive and employable. A worrying development is that the increased retirement age causes a large inflow of 62-63 aged people into the WIA as chronically ill. Resulting that the costs for the WIA are increasing more than the higher retirement age should have gained. The process of growing older shows a differentiated course. Which means when someone gets older people will differ from each other more and more. 18 year olds are more similar, than elder people are. And being an employer, you can take advantage out of it. Joop explains the qualities / capacities of elder employees:
Perseverance
Ability to considerate
Reason logically
Overall acknowledgement
Verbal understading
Meaning of live
Responsibility for their job
Loyalty toward the employer
Work experience
Motivation
Sustainable deployment: vital, competent and productive
The final speaker of the session Joyce van Herk, Strategic business partner at CZ, presented a practical case how sustainable deployment is executed at CZ. CZ aims to be an organization in which employees can perform with pleasure and develop themselves to remain permanently employable both inside and outside the CZ organization. Sustainable deployment means for CZ: vital, competent and productive. CZ utilize multiple tools to create sustainable deployment: the performance cycle, improvement of mobility, learning and developing and vitality and health management. Joyce gives several examples on how CZ uses the tools, a very valuable advise is given: establish a sincere bond with your employees and give them the attention they need to be seen. This openness is an entry point to design their own initiative in a safe environment.

A sincere employment relationship between manager and employee is required for sustainable employability. A safe environment in which people can deal with and show their uncertainties. Offering the right tools, regardless his/her age, to give the employee the control over his/her own development.