Figures of the first half-year 2020 | CIO Platform Nederland
Figures of the first half-year 2020 | CIO Platform Nederland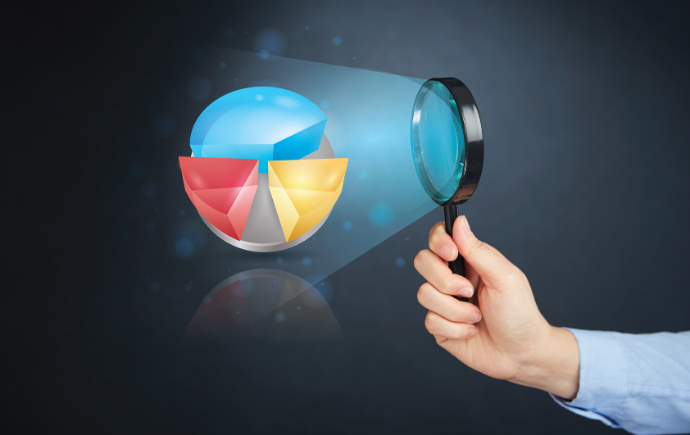 Monday 06 July 2020
We look back on two eventful quarters of 2020! Despite the challenging circumstances, we are proud of all the events that have taken place. In total, 740 participants attended our 58 events in the first half year of 2020!
CIO Platform Nederland stands for Connecting, Strengthening and Trust. The feedback on our sessions, and especially the figures below show that this successful. Despite the challenging circumstances. We pridely look back on all organized sessions.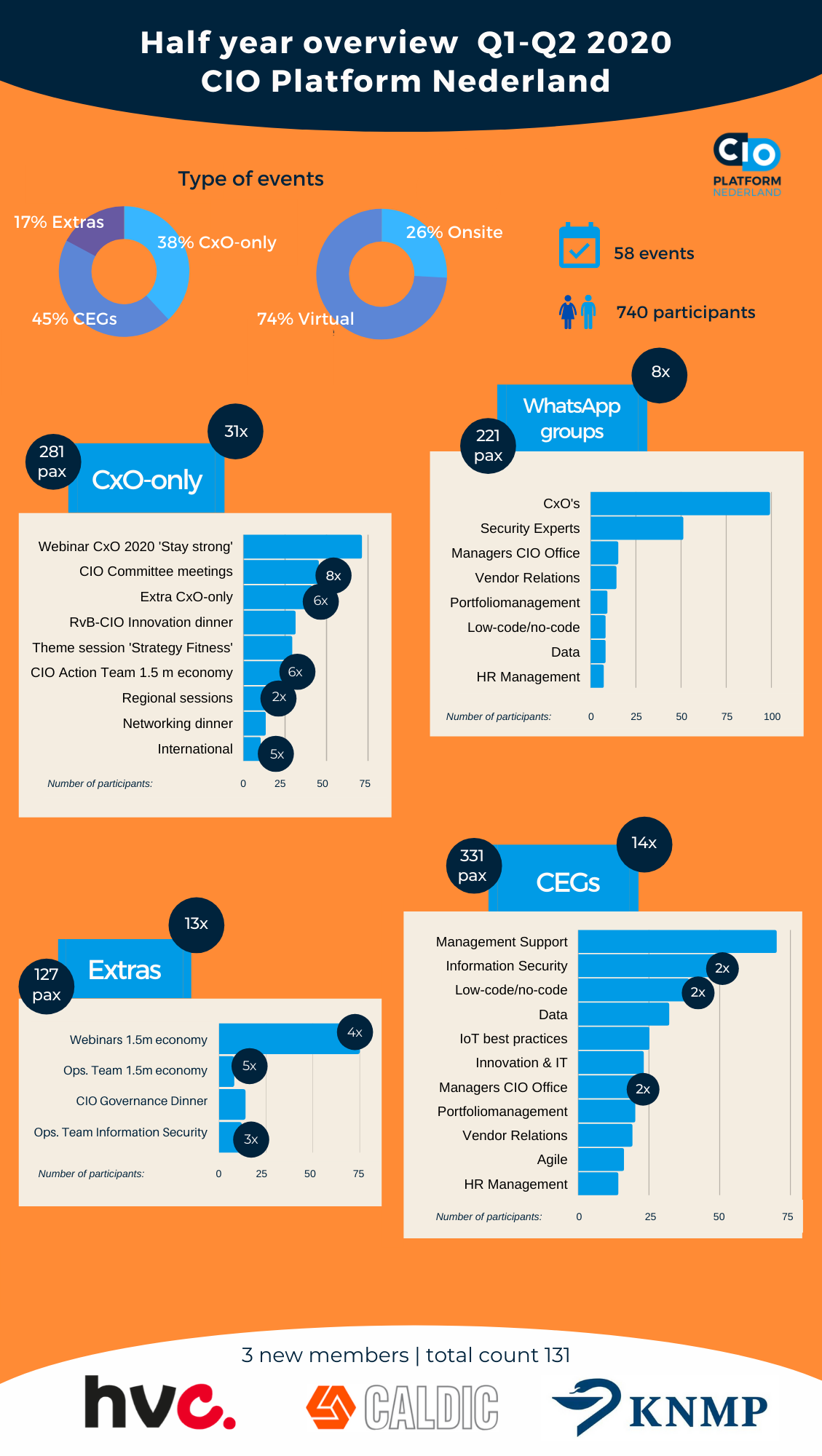 In total, 740 participants attended 58 events in the first six months of 2020!
These high figures are mainly because of the 1.5 meter economy activities. With meetings of the CIO Action Team, the Operational Team and 4 webinars. Other special events were 3 dinners, when it still was possible. For example, we were in Woerden, for Finance governance discussions, there was a Networking dinner at Randstad and we literally sat at the table at Schiphols head office with the 5th edition of the Members of the Board-CIO Innovation dinner.

What else have we done?
No festive 15th anniversary this year. We organized the virtual CxO webinar 'Stay Strong' together with the Board and a proactive annual party committee. A large number of CxOs participated. Our Knowledge Groups (CEGs) and CIO Committees (CCs) also met regularly. The CEG Management Support is a frontrunner with 70 participants in one webinar. Other meetings were: Board meetings, sessions for work groups and meetings in an international context, in which (Board) members act as representatives from CIO Platform Nederland.

WhatsApp groups
With success the CIO Platform Nederland facilitates various WhatsApp groups. Members with an account can sign up for the various groups that are currently active. The groups are in place to quickly exchange information and knowlegde as an answer to questions for help by peers.

More events this summer!
Because everything is different right now, we will continue to organize virtual meetings and webinars this summer. Members who want to brainstorm and share ideas/thougths with peers can send an email to bureau@cio-platform.nl. We are happy to facilitate a valuable meeting. Right now, together we stay strong!