Staying relevant in a changing world of work, Randstad
Staying relevant in a changing world of work, Randstad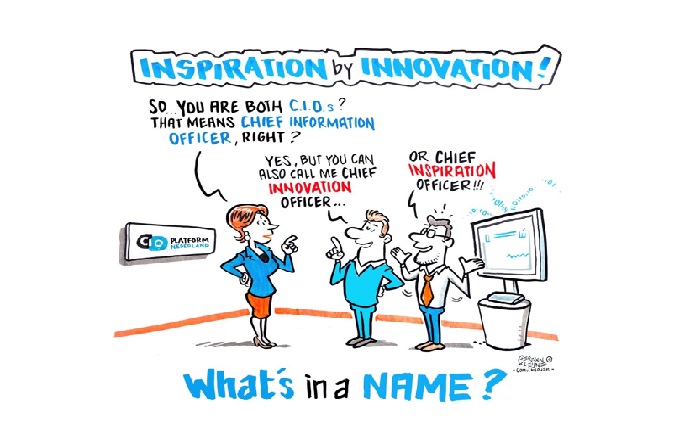 6/24/19, 3:00 PM

6/24/19, 3:00 PM
René Steenvoorden as CIO and CDO at Randstad, he is responsible to ensure Randstad embraces the technological context to remain relevant. Remain relevant when bringing together organizations looking for suitable candidates and candidates seeking help with their (next) career steps. Data is a crucial key to success!
One of René's focal points is optimizing data management and making the data available for use in the recruitment process, internationally, country by country. In his presentation, René gave a good picture of the recruitment process with AI, and also the impact of innovation on work and the required capacities.

The potential of (the enormous amount of) available data has not been recognized for a long time and "searching" for available information was therefore difficult. As a result, human input into the matching process was key for a long time. René continued his argument by pointing out that the translation of data-driven advice into actual advice always takes place between people, the "computer" can never replace the actual conversation. What sets Randstad apart is that it provides career advice to people with the help of algorithms. And that it is precisely through these algorithms that more attention can be paid to the human factor in the process.

By means of data, Randstad can offer candidates and customers insight into "jobs that will disappear" and "jobs of the future" and which skills and competencies will therefore be needed sooner or in the longer term. The enormous amount of data in its services also offers Randstad numerous possibilities in the field of training, education, cv building and experiences, which were further explained by René. The ethical side of the selection process has always been under the magnifying glass. So now that algorithms are being designed and used, nothing really changes for Randstad in this area. Randstad is transparent about the algorithms and ensures that they are explainable and justified. Randstad sees opportunities to exclude prejudices in decision-making processes through AI.

Extremely interesting how Randstad is innovating and digitally transforming. This does not mean that Randstad is now becoming a purely technology-driven organization. Randstad has always been a people-driven organization and wants to keep it that way through technology, René emphasizes. With just as much, or perhaps even more, an eye for talent, competencies and ethics. Randstad calls this combination of technology and the human factor its tech & touch strategy.
The presentation is available within the online community (members only).