CIODAY 2020
CIODAY 2020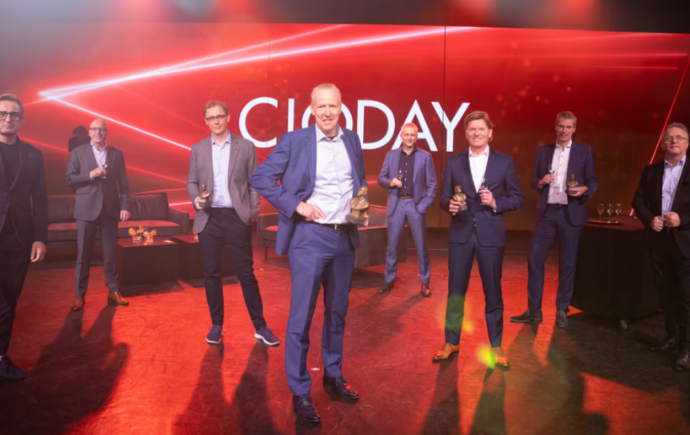 Monday 30 November 2020
Last Tuesday the 24th of November, the sixteenth edition of CIODAY took place. As a partner and supporting organisation the CIO Platform Netherlands was of course present during the event, which was completely virtually this occasion.
Theme
The central topic during the afternoon was 'Let's talk Top-line'. A central topic in which the new leadership role of the CIO came to the fore. A surprising reoccurring aspect here was the social impact. In these strange times of Covid technology could, and had to, develop rapidly and as a result many CIOs find themselves in a position in which their impact affects much more than before. This is the moment of technological acceleration, the CIO/CDO is in the centre of this development and has to bear this responsibility. Technology is not an end in itself, but is increasingly able to contribute to the value of the organisation, both commercially and in 'purpose'.

Speakers
During the online conference different speakers presented this and other messages. Among other things, we noticed: Daniel Gebler, "Technology is only useful when it helps people". The statement by Dimi Albers that the impact of Covid on the office will result in a development to a hybrid situation as the new normal. Phillips' Global CIO, Gopalratnam VC, identified the current crisis as a possibility for CIOs to make themselves heard, ''Crisis builds character''.

Apart from the main program there was a wide selection of breakout session to learn more about various interesting topics. Tim Hehenkamp (Jumbo), Ton van Dijk (Pon) and Arthur Govaert (Radboudumc) were some of the participating organisations.

The developments in the role and expectations of CIOs also came up during the presentations of the Dutch 'Tech heroes' and in a conversation that Rob Beijleveld had with Bernhard van Oranje and our chairman Arthur Govaert.

CIO of the Year
Highlight of the afternoon was obviously the award ceremony for CIO of the Year. From the CIO Platform Nederland we are very pleased that we can congratulate our member and former chairman Marcel Krom with his title. Once again, congratulations!

Did you missed CIODAY 2020?
Watch all plenairy parts.
Want experiecne the event in a written article?
Read the report 'Crisis builds character!' (Dutch).