Bronze medal for Elevator Game at Serious Play Awards 2017
Bronze medal for Elevator Game at Serious Play Awards 2017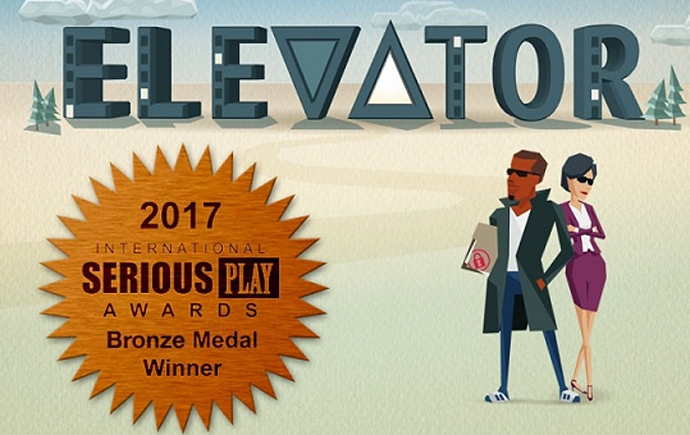 Monday 26 June 2017
IJsfontein, a specialized company in developing serious games, proposed Elevator Game for the Serious Play Awards. The Award will be handed over during the Serious Play Conference, held in Virginia July 18-20. This conference is also known as one of the most important conferences concerning playful learning. Elevator Game won the Bronze medal and third place. IJfontein and we are very pleased with this award winning position.
"The Elevator Game is a co-up turn-based game to create awareness about information security at employees. During the game you and your colleague are two special agents and responsible for cyber and information security. It's your job to find the weaknesses within a company to hack security and to reach the elevator. The Elevator Game is developed together with CIO Platform Nederland."
Elevator Game is developed by IJsfontein in 2014 as a renewing and innovative game in cooperation with 40 members of CIO Platform Nederland. These members recognized the urgency to draw the attention of 'information security' to its employees. Gamification was chosen as a tool to change behaviour. Themes of the various levels of the game are; user names, pass words, phishing, social media, etc.
The 40 companies which started playing the game at the very beginning are done. It is decided to exploit to game to a broader audience. Several options for exploitation are possible, together with all game masters, steering committee and IJsfontein the best option will be chosen. Do you want to know more about these options or do you have any ideas about the Elevator Game, please send a message to Janet.