New year, renewed website!
New year, renewed website!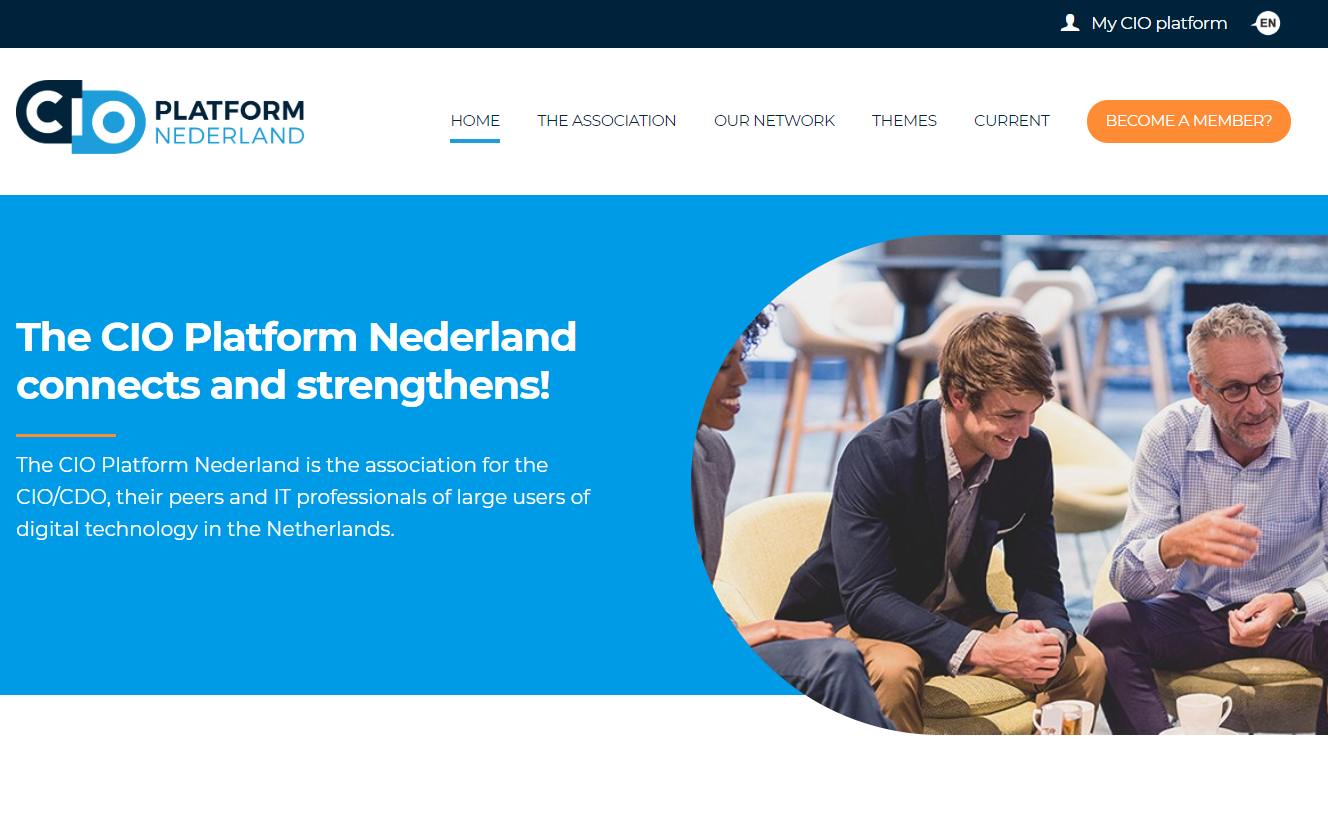 Monday 21 January 2019
In recent months we have been working hard on a renewal of our website. Aim: to better align our face to the outside world with our identity.
On the Annual Day 2018 we presented our new logo. This was preceded by a trajectory about our identity: What is our right to exist? What is our value for the members? What are our USP's?
This brought us back to the core: we are a network organization, the association for the CIO/CDO, their 'peers' and IT professionals of large users of digital technology in the Netherlands. The platform connects the members, through which knowledge and experience are shared in trust and the members are strengthened in their digital transformation.
Once this was clear, an adaptation in house style and logo became necessary, which better reflects who we are: a reliable and professional association, with an informal character.
With the renewal of our website, the final step in the re-evaluation of our identity has been accomplished: our face for the outside world now connects with who we are.
The renewed website:
Is completely in new house style
Clearly indicates who we are and what themes we act on
Has been reclassified and now has a clear flow for visitors
Is focused on potential members
Discover www.cio-platform.nl now!