Perry van der Weyden (RWS) is CIO of the Year 2019
Perry van der Weyden (RWS) is CIO of the Year 2019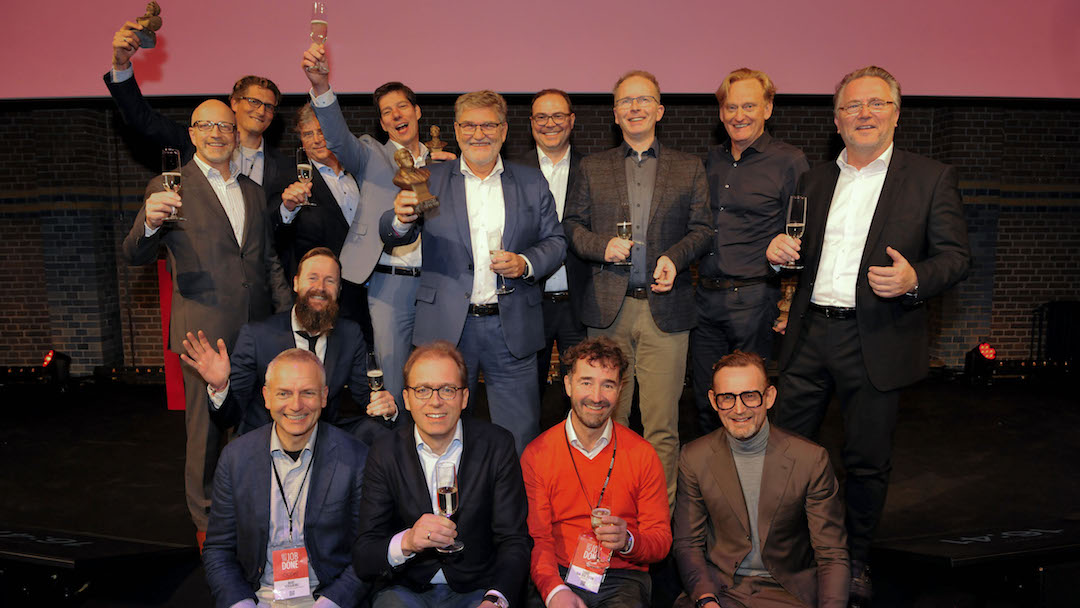 Wednesday 27 November 2019
On behalf of all members, we congratulate Perry van der Weyden who won the CIO of the Year 2019 award. Perry was praised in part for his dedication and achievements in transforming Rijkswaterstaat and his ambitions with regard to data for traffic flow on high- and waterways in the Netherlands to make it better and better!
Perry van der Weyden as CIO of the Year 2019 thanks the award to his decisive role in the digital development of his organization. "It is nice to see that a CIO at the government is doing so well, where you now hear a lot of criticism about IT at the government," said jury chairman Bernhard van Oranje. "Perry van der Weyden is a CIO who dares to swim against the current and knows how to achieve results in a complex environment with many stakeholders. We have chosen a leader who takes initiative. You can see that, for example, in the way he set up a data lab within RWS. That lab has been at the basis of the intensive use of data by the entire RWS organization, "says Van Oranje.

The CIO of the Year Award was presented during the CIODAY in the Amsterdam Beurs van Berlage. In addition to the final winner, Sjoerd Blüm (Schiphol Group), Eric Overvoorde (Royal HaskoningDHV), Anton Rutten (Rabobank), Mario Suykerbuyk (Eneco) and Ben Wishart (Ahold Delhaize) were nominated for the title.

Digital revolution
At RWS, the share of the IT function in the primary process is growing. Digitalization is introduced in the monitoring of all traffic flows on road and water, and management and maintenance of roads, shipping routes and objects such as overpasses, tunnels, bridges, locks and flood defenses. This is mainly expressed by the use of sensors for data extraction and the development of algorithms for data-driven control. "We are making progress from traditional to predictable management and maintenance," says Van der Weyden.

"At the moment we are providing objects with sensors to track them and to be able to predict the status. A second important step is the use of data analytics, whereby current information, environmental factors and historical data are combined and analyzed. For example, we can predict where the asphalt will wear out faster. " Perry calls it a true digital revolution on the industrial side of RWS. With all these activities, RWS has now developed an IoT platform where sensor technology and data analytics come together. By connecting the objects to this IoT platform, RWS is getting more and more a smart organisation.
* Read the article on www.itexecutive.nl.
* Photography Roelof Pot: The CIO of the Year, the nominees and the jury of the CIO of the Year Award 2019