New year packed full of value for the members of CIO Platform Nederland.
New year packed full of value for the members of CIO Platform Nederland.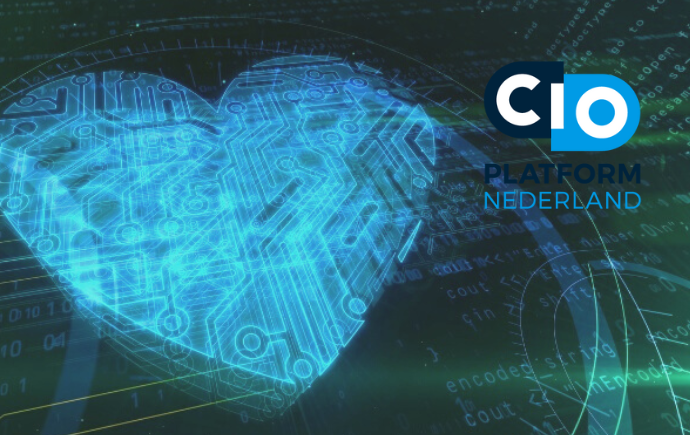 Friday 20 January 2023

15:58
At the start of this new year, I am happy to share a preview of what 2023 will bring for members of CIO Platform Nederland. Because many activities and meetings are already planned, to learn with and from each other on the journey of digital transformation and applying digital technology in our organisations.

Within our new Diversity & Inclusion theme, for example, a meeting is planned on how unbiased recruiting can help you in the battle for scarce talent. We will also share insights on improving mindfulness of different cultures in the workplace.



On the theme of Digital Strategy & Innovation, the twin transitions of digital and sustainable are on the menu, in addition we will discuss the potential of digital technology in case the economy is in trouble. We also organise several peer reviews, where members can enrich their new strategy with the experience and insights of peers.

This year's Transformation topic includes the challenges around the ever-increasing integration between rapidly evolving IT and more stable OT environments. How do you deal with updates and security, among other things, in these often out-of-sync but interacting environments?

From the Vendor Relations theme, we want to tighten contacts with suppliers, to make the market for digital technologies a bit more demand-driven than it has been for many years. Public-private knowledge exchange on dealing with vendors will also receive additional attention.


Information Security and cybersecurity are obviously also still high on our agenda. With a focus on the role of administrators and gaining inspiration on security culture in the aviation sector, for example, exciting topics are included in the agenda for this theme as well.
Expert groups and community central
Besides these larger-scale meetings, we continue to facilitate many expert groups, for experts in areas such as portfolio management, security, agile, innovation, data, architecture, supplier management and many more. We also have a separate programme for Female IT leaders. And because a question cannot always wait until the next meeting, we facilitate separate communities via social media for all these groups as well as for the CxOs of the members. Useful to quickly ask for recommendations from colleagues who can help you further. This gives members access to the knowledge and experience of some 1,400 employees at 130+ organisations.
Perspective of the business user of digital technology
Meanwhile, as a platform, we continue to pay attention to the various legislative proposals in the pipeline in Brussels and The Hague. Sharing insights from the perspective of the business user of digital technology, has already led to the realisation among policymakers and politicians that the market for these technologies does not work well by itself. There are several inherent and entrenched problems, such as technical and legal lock-in, lack of interoperability and a very skewed bargaining power between vendors and users. These need to be addressed.

Similarly, we need to work together to ensure that the European market for digital technologies does not become fragmented into national markets, which will be unable to cope with global competition. Other key issues are a fair distribution of responsibilities and liabilities, ensuring technology is safe to use by design and compliant with the law, and ensuring there are enough people with the right competences and skills to deal with this technology. These recur a lot in our discussions with politicians and policymakers.
Building for the future
And alongside all these activities, we continue to build for the future, in which we want to organise even more peer-to-peer knowledge exchange for digital thought leaders in the Netherlands. In doing so, we expect to continue to form a valuable community and offer value to our members and to society. Because digital transformation does not stand still, has an impact in many areas and in that case it is useful to be able to get your inspiration and help on how to prepare for this from peers, where it is about helping each other and making impact together, not about gaining from each other.
Want to know more or become a member? Check out our website for more information.
Martijn Koning
Chairman CIO Platform Netherlands
Member Executive Board Autobinck Group